Are you a business owner looking to gain an edge in the digital marketplace? If so, you've come to the right place. Idaho SEO Warrior is here to help you dominate your local competition and boost your online visibility. Our experienced professionals will work with you to create an effective search engine optimization (SEO) strategy tailored specifically to your business.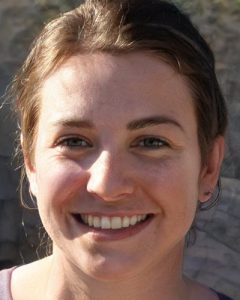 Idaho SEO Warrior is a digital marketing agency specializing in search engine optimization (SEO). Founded by Jenniffer Bradley in 2020, Idaho SEO Warrior has been servicing Idaho businesses in the Treasure Valley with digital marketing services to grow their business branding and online sales. We are a team of experienced online marketers passionate about helping our clients succeed online.
We will analyze your current website performance, identify areas of improvement and suggest a comprehensive plan that works best for you. With our help, you can increase organic website traffic, build brand awareness and generate more leads.
We believe that SEO is the key to success for any business with an online presence. That's why we offer a wide range of SEO services to help our clients improve their online visibility and organic search traffic.
Content marketing, on-page optimization, off-page optimization, and link building are some of the services we provide. Additionally, we manage pay-per-click (PPC) campaigns and social media marketing.
The Idaho SEO Warrior exists to help small businesses in Idaho gain visibility online. We work with our clients to create a custom digital marketing strategy that meets their unique needs and goals. Web design, SEO, PPC, and social media are some of the services we offer. We are dedicated to helping our clients grow their businesses and reach their target audiences.
Located in Boise, Idaho, and being an Idaho native, we understand the business marketplace in local towns.
The Idaho SEO Warrior team has a wide range of experience in the online marketing field. We have a proven track record of helping businesses grow their online presence and reach their goals. We are passionate about what we do and committed to providing our clients with the best possible results.
Our services are tailored to each business's needs in order to meet each business's needs. We believe there is no one-size-fits-all approach to online marketing, and we work closely with our clients to develop a customized strategy to achieve their desired results.
We constantly keep up with the latest trends and changes in the online world to provide our clients with the most effective strategies for their businesses. We stay ahead of the curve so our clients can focus on what they do best – running their businesses.
If you're looking for a digital service for your business, you've come to the right place. Here at Idaho SEO Warrior, we offer a wide range of services to help your business succeed online. We can help you with everything from web design and development to search engine optimization and social media marketing. You can achieve whatever goals you set with our help. Get in touch with Idaho SEO Warrior today to let us know what you need. We'll be more than happy to answer any questions and provide you with a free consultation.